Skoda Octavia, Skoda Superb, VW Caddy, VW EOS, VW Golf, VW Jetta, VW Passat, VW Sharan, VW Tiguan, VW Touran Diesel für Originalheizgerät:
Part.Nr: 9021538, 9013859, 9015701F
OE Nr.: 1K0815007 CD
Please check the Part Nr. on the broken heater!
Note: For each device will be charged additionally € 299,00 incl. VAT as deposit.! This is the amount you will receive after sending the same old product type credited back.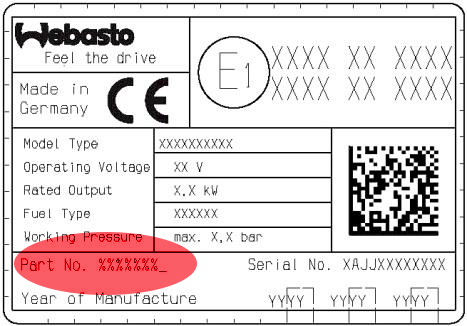 deposit fee for old appliance (used part)
291,46 €
(16 % VAT incl. excl. Shipping costs)